Mary Macleod wins seat for Tories in close contest
Results of the 2010 Election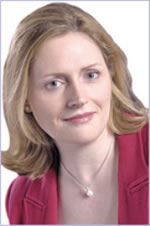 Mary Macleod is the new Conservative MP for the Brentford and Isleworth constituency.
In a contest that was closer than many had predicted she defeated sitting MP Ann Keen with 20,022 votes. This represented a swing from Labour to the Conservatives of 6.0%
Despite controversy over expenses and the third runway the Labour candidate's vote was only marginally down on 2005. Ann Keen had been widely tipped to fall to third place in the vote.
Andrew Dakers, after running an energetic campaign will be disappointed with the Liberal Democrat's failure to at least take second place even though he increased his vote. He thanked his supporters for their backing against 'very heavily funded Labour/Tory campaigns.'
Both Liberal Democrats and Labour had alleged that Lord Ashcroft was supplying substantial financial resources to the Conservative campaign in the seat as it was one they needed to win if they were to have a chance of forming a government.
The Green Party's John Hunt saw his vote crumble and fell into 5th place behind UKIP.
Turnout in the vote was up by 11.5% compared to 2005 64.4% with 54,081 votes cast and 53,765 counted.
Brentford and Isleworth Constituency
Candidate
Party

2005 Result

2010 Result

%
Change
Mary Macleod
Cons

13,918

20,022

37.2

+6.5

Ann Keen
Labour

18,329

18,064

33.6

-5.4

Andrew Dakers
Liberal Democrats

10,477

12,718

23.7

+0.7

Jason Hargreaves
UKIP
-

863

1.6

+1.6

John Hunt
Green Party

1,652

787

1.5

-2.1

Paul Winnett

British National Party

-

704

1.3

+1.3

David Cunningham
English Democrats
-

230

0.4

+0.4

Aamir Javed Bhatti
The Christian Party
-

210

0.4

+0.4

Evangeline Pillai
Christian Peoples Alliance
-

99

0.2

+0.2

Teresa Vanneck-Surplice
Independent
-

68

0.1

+0.1

Majority

1,958

3.6
May 7, 2010